2019 Winter Poetry Contest
FIRST PLACE WINNER:
The Seasonal Lament
by: Senior Luke Carter
It is cold, and I have no idea how it got this way,
I wish it was warmer with clouds and not this stupid gray.
I long for the days when the sky mourned and cried down from above,
but now the sky is black at five and rains down needles that I do not love.
Now I stay inside, where I thrive, and dream of better days,
But they don't come, which is dumb, and puts me in a blaze.
I sit with my blanket, a cocoon that shields me from the outside,
A little shell of sadness, that doesn't want to move with the tide.
This season is the worst because it is nasty and cold,
The wind blows strong and sings its song saying, go outside if you are bold.
This horrid time is started off by festivities and cheer,
But once they're gone, and you move on, you sit depressed for what feels like a year,
Until the day comes when the sun shines through till eight,
And you realize that the time has come to forget your problems of late,
You rush outside and feel the warmth of the spring sun,
And remember now is the time where you can have some fun.
Oh those awful times that come rolling round once a year,
They show up at your door and bring you tons of fear,
The season I speak of is winter, you got that if you aren't dumb,
But I basically say it is equivalent to a splinter getting shoved up your thumb.
SECOND PLACE WINNER:
The Happiest Time of the Year
by: Senior Abby Hamilton 
A jolly old man with a wide, bright face
A group of reindeer wanting to race
A bag full of presents tied with a bow
A sleeping world covered in snow
The night began in France
Where Santa flew in a trance
A big French girl got a new bike
A little French boy got a new trike
Santa flew all over the globe
With all nine reindeer in tow
He went from Maine to Alaska in a flash
And all the way to Brazil like a dash
The bag on the sleigh was getting smaller
And houses were being filled for not even a dollar
Happiness and joy were spread through the night
But Santa was gone at the sign of first light
Little children awoke and ran downstairs
They opened presents that they did not want to share
The day was filled with family and friends
And everyone did not want it to end
THIRD PLACE WINNER:
Longing for the Lark
By: Junior Anastasia Taylor
I am alone except for the snow,
and the world around me is dark.
And there is no place I would rather go,
then to the place of the summer lark.
For she is youthful, merry, gay.
Without a care or woe to bind her.
While winter clings to earth sultry and grey,
Disabling or freezing life's defender.
Winter is cruel a dangerous allure.
A mistress of night.
Devilish and impure.
The inspirer of fright.
And I long for warmth again.
Not a glacier encrusted wasteland.
Where unhappiness will always remain.
For this is a world I can not stand.
Traipsing through this existence of evergreen,
as the light of stars shine to guide me.
I long for that birds sweet voice to sing,
To reassure springs guarantee.
But will that sound ever grace my ears.
Or will they freeze off.
Despite my cries and my tears.
This season has no payoff.
True spring will come in a month or two.
But I doubt more and more.
I believe I might be frozen blue.
But such is life and such is my chore.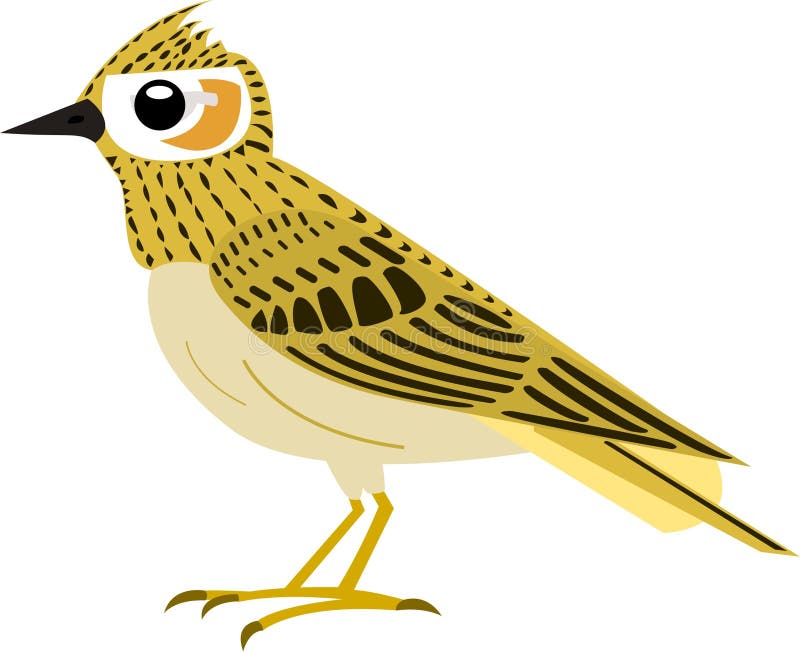 ADDITIONAL ENTRIES:
Snow Falls Thickly
By Senior Andrew Glover
Snow falls thickly,
Stickly, and prickly
Much to my delight.
White on the ground
And thrown all around
Makes a joy to my sight.
The snow brings great joy
In providing new toys
Pleasurable to the senses,
A playground to play
Like a kid in his days
Of youthful adolescence.
A cool winter's breeze
Shoots chills to my knees
And bends me down by the fire.
There's no need for concern
For a fire that burns
Warms a man's heart to aspire.
Winter's a time
For merry and wine
And memories shared with friends.
A time for song!
And those who have wronged
Will start to make amends.
I am, however, somewhat downtrodden
And if you will pardon
You'll surely understand.
It's not that I'm scared
Or underprepared
Just haven't cut the Thanksgiving Turkey.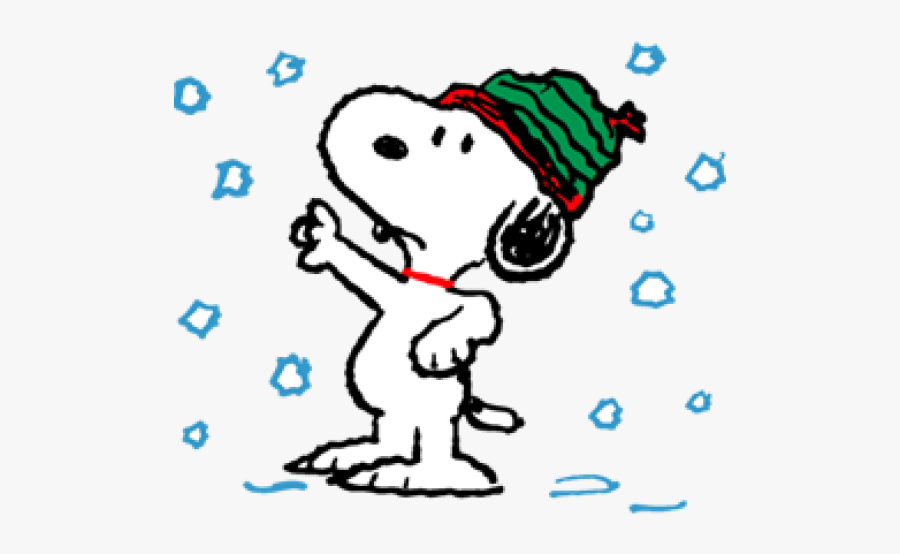 Two Sides
By Sophomore Austin Guffey
Winter and summer both times of fun
Freezing clouds or the shining sun
Shivering cold or boiling hot
Both sides of the same coin
Winter or summer
Ice or fire
The summer has faded
Winter is nigh
The cold shall rule
While the heat slowly dies
Two sides both different from one another
Yet closely the same
Similar to one another
Winter 
By: Senior Austin Morgan
The day was truly freezing cold;
There had never been a time my bones felt this old.
The snowfall descended angelically from the sky,
But the snow was an angel of death, as the nature started to die
The air was deathly silent, except for the winds that blow,
And the loud crunching of my boots in the snow.
Tendrils of whiteout drifted along the bleached road,
And the forceful gale incessantly blowed.
I was lost in this giant snowy mass,
The only splotch of color in the withered, blank grass.

Winter
By Sophomore Baden Bond
Winter
Winter is fun,
It's winter time.
Oh, no, snow!
Winter is cold.
Exciting is the thought of snow and ice.
We'll always remember the days of winter.
OH, IT'S SNOW
By Beau Ford
What is that powdered blanket
That hides the crest of the hill
Oh, It's Snow
What are those wild flakes
Synchronized to the waves of the wind
Oh, It's Snow
Why is the ground frozen solid
Why is the air bitter and cold
Why is there no school today
Why do little ones rejoice
What is to blame
Oh, It's Snow
I've come across a query
I have a sort of theory
How a person would be cheery
On a day like this
You don't focus on what you can't do
You focus on what you can
Snow isn't bad
It's actually quite fun
In fact, I'm kinda glad
Even if I do miss this sun
I won't dwell on the negatives
or things I may spight
I'll carry on with my day
doing what it is I like
Now, what in the world
has helped me come to this conclusion
Oh, It's Snow
 "Frosty Season"
By: Freshman Brooklyn Dailey
Spring, winter, summer, fall
What's your favorite one of all?
Mine is winter, without a doubt
"But what makes it so special?" some might callout
There's much more to it than just the dreadful chills
The joy in the air is one thing winter fulfills
The time has come to pull out the winter coats
No more bathing suits, gotta pack away the boats
Time for the warm knitted hats, scarves, and gloves
Christmas is around the corner, a holiday everybody loves
The beautiful lights we see, driving downtown
The spirit of love and glory that's shared all around
Winter Please End
by Sophomore Chase Vaughn
Snow falls to the ground
Blankets the colors of autumn
Waiting for the sun
"Winter is Here"
by Junior Jackson Clapp
Winter is in the air,
The frost and cold are hard to bear.
Snow glistens on the ground,
I can hear carolers all around.
Christmas lights shining in the night,
Joyful people are never out of sight.
Winter brings so much fun,
Ice skating and sledding for everyone.
As the days fall short and the nights grow long,
Winter is here and then it is gone.
Wintry Semblance
By: Junior Jayla White
Gray skies, no more autumn leaves.
Crisp air, no more fun fairs.
Snow falling all around,
no kids on the playground.
Lakes are of silvery ice,
welcoming skaters scarring ice.
The hillsides full of kids sledding into the night.
It feels like attic air.
When I look into the sky so clear,
stars shine bright,
Oh, what a beautiful winter night.
Winter Came in on a Dragon
By: Junior Jenna Edwards
Winter came in on a dragon
Sudden and without warning
It landed on fallen leaves
Frozen over wings blowing
Gusts of iced air with every wave
Every roar blasting blizzards over towns
Every thundering step causing icicles to form
On every branches bow
Children fresh and unaware
Without the layers their mothers cautioned them to bear
Bound out to greet the awesome beast
Nuzzling it's frosted breast innocently
Returning with raw red noses running
And cheeks far too rosy
With it's jagged, cooked snarl
It nipped and bit at the exposed finger and toes
The children pet the enormous creature
With their digits growing numb and gnawing
Continuing unaware that their digits were transforming
Into chilled objects of purple and blue hue
When the brute let out a vast sigh
The children let out a soft cry
While they felt the snow gather on their brows
And their limbs start to shake and shudder
They began to understand why
Their mothers had cautioned them to stay inside
At long last they ran home
Tripping with frozen toes
To hug their mothers by the fire
And listen patiently to the lectures
Now they understood why
Their mothers had told them to stay inside
Winter
By: Sophomore Jonathan Massengale
Winter is when
The winds that blow
Will give us a shower
Of cold and snow
Snowballs and snow angels
Snowflakes sailing down
Winter is white
And white will paint the town
"Everything is Not What it Seems"
By: Joscelin Weik
Father Christmas is back again
with his bag all full of toys.
He's creeping throughout your house,
making not a noise.
All the girls and boys were frightened,
something was on the campus.
One sees him coming down the hall.
Oh no! We're wrong! It's Krampus.
"Sound of Winter"
by: Sophomore Kaitlynn Mastin 
"In all the world
There's nothing like
The sound of falling snow.
The only noise
I've ever known
That makes everything stand still.
A sound that's not
A sound at all-
But a sight to see."

Winter Times
By: Sophomore Leah Kettler
Snuggled up in warm beds,
While dreams dance in heads,
Lights shine in snow,
While spirits grow,
The most beautiful time,
With gifts worth dimes,
Cold day and night,
Winter time delight.
Day of Natal
By: Senior Logan Nash
Usurped by ministry
The birth of the Son
son is less important.
Selflessness was done; tried
Feeling desolate; cried
Daedalus's dandruff danced
Children crying contained
Sunday School Sadness
Wailing with Wall
The deim not carpe'd
But the son did carpe
Not body but mind
The beast of burden
Lurks forever
Waiting to awaken next.
Cold
by: Junior Nick Brown
I don't mind winter
I don't mind the snow
I don't mind the ice
I don't mind the cold
I don't mind the snow on my window.
Bring on the frost
Bring on the bite
I'm ready to jump in
All the time
But the best part
Is at the end of the day
When you lay in bed
Ready to play The very next day.
Fun
Splendid Season
By Ronni Johnson
Winter winter winter,
The most beautiful time of year,
My favorite holiday season is o' so near.
Remembering our loved ones and keeping them close,
Celebrating time with family,
Is what I love most.
What a wonderful season!
Friends and family traveling from near and far,
Signing Christmas carols in the car.
The first fiercely flickering in the fireplace as radiant as the sun.
The scent of Christmas in the air,
Time moving quickly as we all gather for some fun.
The snow is a white blanket settling on the earth,
Honoring and remembering baby Jesus' magnificent birth.
Winter winter winter, the most beautiful time of year!
Winter
By Senior Sarah Gerth
Down, down the flurries fell
At that moment I felt I could yell
Running through the heavy snow
I finally found a place to go
A little cottage sat on the hill
And appeared to me as a little lumber mill
As I stepped inside there stood
O big jolly man in a red hood
He had a white beard as white as snow
And his eyes sparkled as if they were aglow
And to my great delight
I realized I med Santa Claus that night
Christmas Time
By William Grieser
Snow is falling!
Children are playing!
Parents patrolling!
Family staying!
Elves working!
Santa sleeping!
Mothers smirking!
Naughty boys weeping!
Snowman building!
Tree decorating!
Too cold for grilling!
Jesus celebrating!
Christmas caroling!
Reindeer guiding!
Friends traveling!
Santa riding!
Present sending!
Cookies sitting!
Gift receiving!
Rudolf leading!
Christmas Day!
Lots of joy!
Yip! Yip! Hooray!
Brand new toys!
Man of Snow
By Cooper Rusch
Three white spheres with a tall line of black,
I have two arms but legs I do lack.
I am wearing no clothes thought he cold I don't feel,
I don a red scarf embroidered with a seal,
I have a tiny top hat and a permanent smile.
The children come see me to play for a while.
Although I'm perfectly fine, I'm without a name.
Unless my name is Frosty, I will find no fame,
But famous is not what I strive to be,
For as long as I'm here, smiling faces I want to see.
As people keep passing their sentences muddle,
Unfortunately, quite soon, I'll return to a puddle.
To exist and then perish seems to be my plan,
A stay until spring the shifting seasons will ban,
But my life so far has looked to be great,
The life of a snowman, forever my fate.